Established in 2009, Victoria Goss started life as a little blue painted shop in Holt, North Norfolk which was filled with gorgeous cotton nightwear for you and your children and lots of other lovely gifts. This online shop followed, enabling me to serve more customers, all over the world, and the business is now exclusively an online retailer.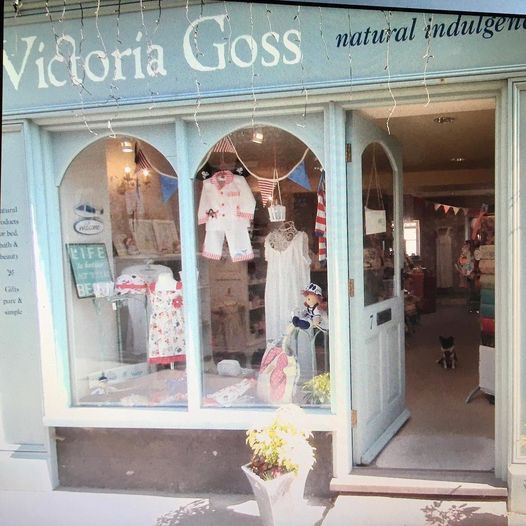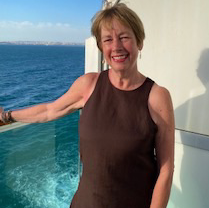 Hello, I'm Kay, the owner of Victoria Goss.
I have always loved romantic, feminine nightwear made from natural, breathable fabrics. My passion for this leads me to search for items that are good quality, wear well and are individual, often with a vintage or quirky look to them. I choose pure cotton or bamboo viscose garments to stock at Victoria Goss, as this is clothing that I can make part of my own life style.
Victoria Goss is named after my Grandmother and I'd like to think that my exceptional customer service is as friendly and attentive as it was in Granny's day so please dont hesitate to get in touch if you have any queries as you can be assured that I can answer them from my personal experience.
Being sustainable is very important at Victoria Goss. All parcels are sent out in traditional brown packaging paper sealed with brown paper tape. Gift wrap is available at a small extra cost and is as shown here using recycled and recyclable paper wrap, a re-usable ribbon and sprig of flowers. A small hand printed gift card with your own message can also be included at no extra cost. Parcels are taken to be posted daily at my local Post Office, just over a mile away, by me on my wonderful electric bicycle.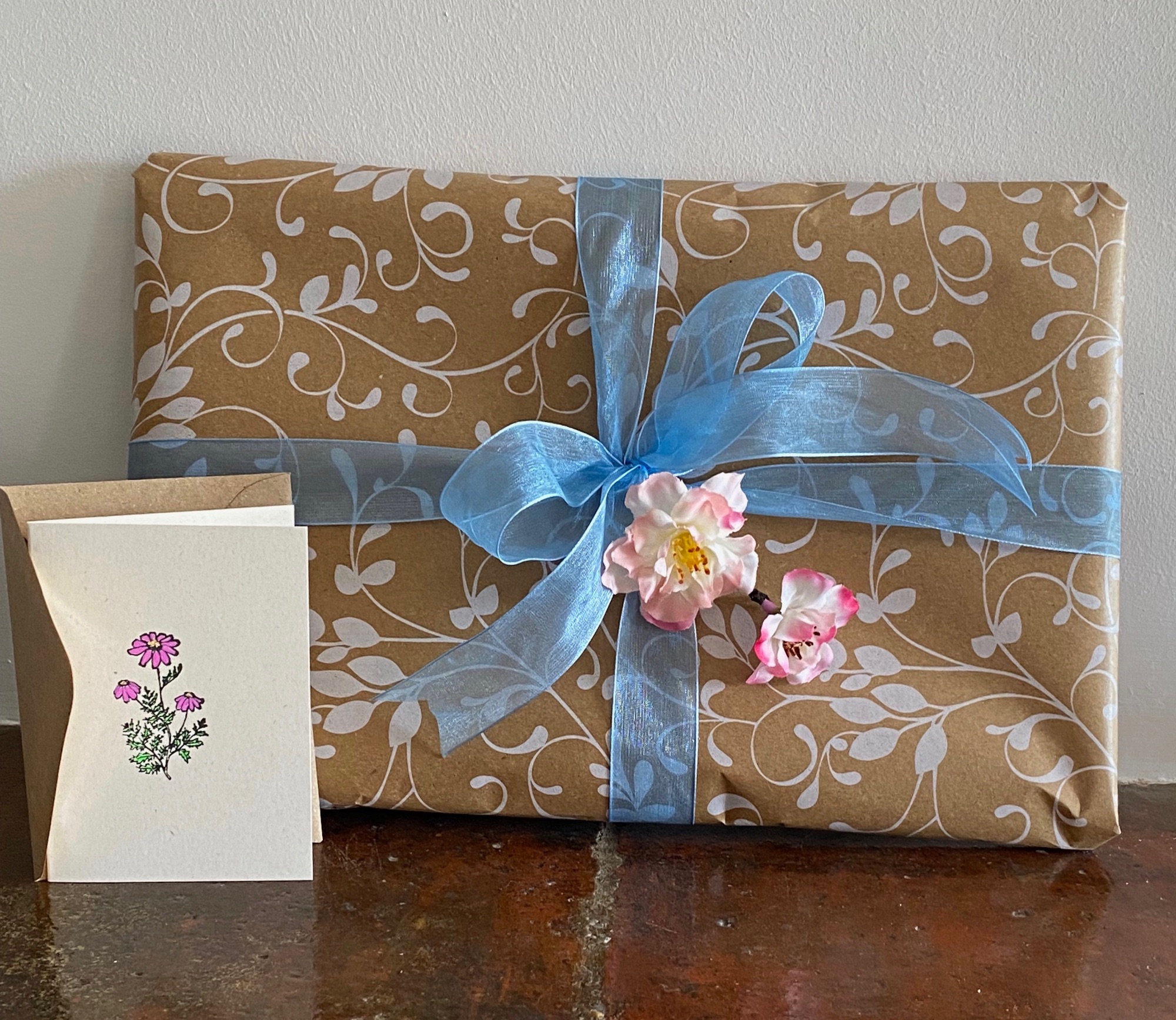 I hope you enjoy your visit and please do sign up for my newsletter, see the link below, which has regular promotional codes and competitions which are only offered to subscribers.  Happy shopping! ~ Kay