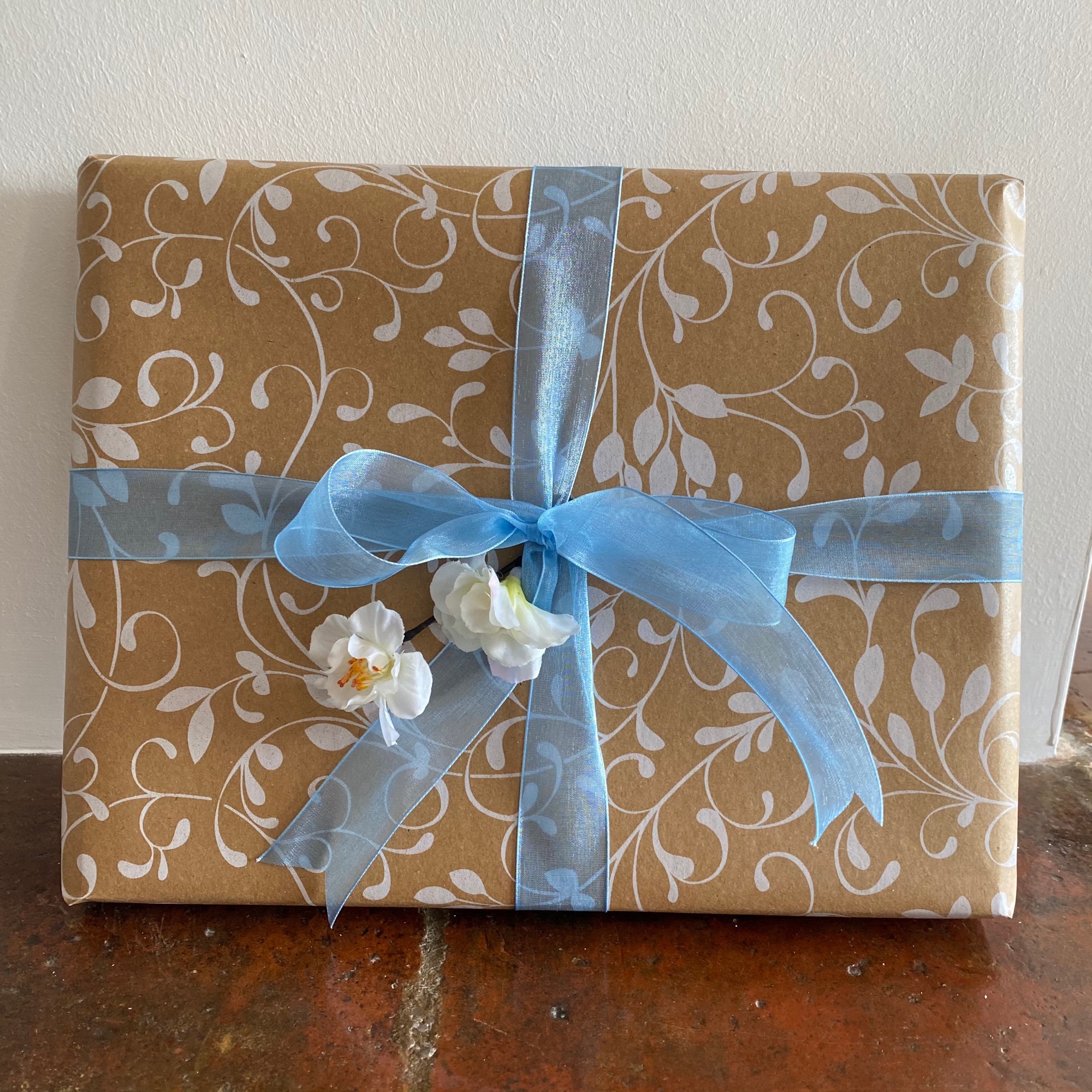 At Victoria Goss I offer a complete gift wrapping service at a cost of £4 on almost all of the products that are available to order on my website. Your gift purchase can be sent to you to gift by hand or directly to the recipient.
Being "green" is important to me, as it is to so many people today, so I have carefully sourced my new wrapping paper, shown on the left here. It is made of recycled materials and is widely recyclable in the UK when you have finished with it. The ribbons are not recyclable but they and the flower decorations can be saved and re-used by the recipient.
Included with your parcel will be a small card with a hand stamped floral image. This card is blank inside for you to write a personal message. If the parcel is to be sent directly to the recipient please email me your message and I will write it on the card for you. Each card has a matching small envelope.
Christmas wrap will use the same paper but the colour of the decorative ribbon and flowers will change to be seasonal.
I also offer a gift wrap service tailored to children. The papers that I use are recyclable but not made with recycled materials. Currently I have two designs with a vintage theme - a blue paper with vintage planes and a pink paper with fairies on it. I also have Christmas wrap for children. When my stocks of existing papers runs out I will be sourcing one paper option for boys and girls that will also double up as birthday & Christmas wrap and which will be as "green" as my adult paper. Children's gift wrap is £3.50 and includes a toning ribbon. I have a small selection of children's cards which you may like to look at too.