Mothering Sunday
Posted on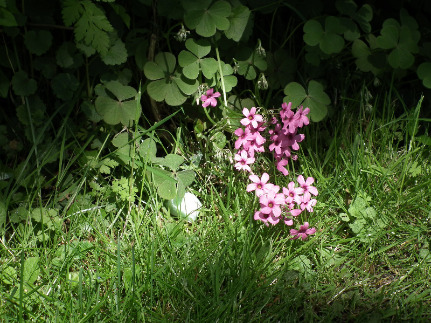 The fourth Sunday in Lent is celebrated as Mothering Sunday. In days gone by this was one day when domestic servants had the chance to return home to visit their families. Can you imagine the excitement as they put together their best clothes for this special day's outing? Most would have had a long walk to reach their villages and in years when Spring's were mild and sunny the banks along the way would have been covered in creamy yellow primroses and the hedgerows gleaming with blackthorn blossom - a moment or two spent gathering a small bunch made a perfect little gift to take home to present to their Mother. Most families would have gone to church to celebrate this day of reunion and then returned home for a meal together before the long walks back home in the evening.
Letters were too expensive for those few servants who could write to send, there were no phones, skype or emails so this day was such a special one for so many people and yet it was so simple. The joy was in the being together and the gifts were a posy, quickly picked along the way.
How times have changed - today we are free to visit our homes and families frequently, can communicate easily, even with family at the other side of the world, today most of us won't celebrate together in church in the company of our neighbours and friends which must have contributed a greater community feel to the day, and a lot of us will not sit down at the family table for our meal but will enjoy a meal together in a pub or restaurant. That simple posy has become a bouquet of blooms in a shiny cellopane wrap with a big, colourful bow.
But does it matter whether we eat in or out, give little or a lot, share the day with friends and neighbours or just with family? Of course not, what really matters is that however we spend the day we do it with love and appreciation in our hearts and enjoy the opportunity in our busy lives to make the time to be at home and together again.
On Mothering Sunday we will be remembering Victoria Goss, my father's mother, who would have been familiar with the way the day used to be and maybe we will keep our day simple this year too. Enjoy yours!