Re-stock of Charlotte Bird Fairy Prints & Cards
Posted on
May 2021 - these are now back in stock!
Five of the most popular Charlotte Bird fairy prints presented in an ivory mount ready for you to frame. These atmospheric prints make very lovely gifts for fairy lovers of any age and feature either well known nursery rhyme characters or evocative magical scenes.
There are others to choose from on my website and the new ones in today are still at the same price as the older ones, at £25 each.
Also back in stock are Charlotte's lovely blank greetings cards. These pretty cards are really unusual and are very suitable for both chilldren and adults as, like the prints, they feature either well known and loved nursery rhyme characters or imaginative magical scenes.
You can view all the prints here: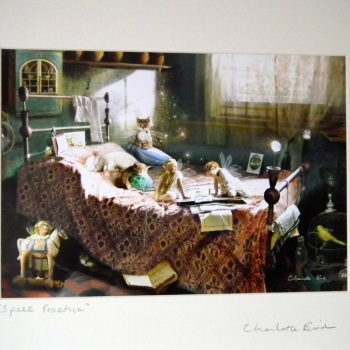 and all the greetings cards here: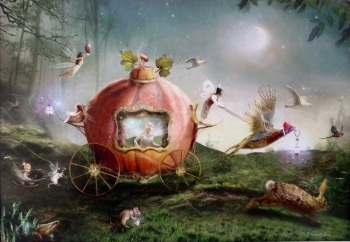 The prints are all at £25.00 and will be delivered via first class mail with no postage charge. The cards are all £3.50 and will be delivered via second class mail free of charge with an option to upgrade to first class, if you need your card quickly, for a small charge.