Victoria Goss Catalogue Photoshoot News
Posted on
Last Monday was the day of the photo-shoot for the new Victoria Goss brochure. Luckily for me it was a nice dry day so I could load my car with all the nicely ironed items to be photographed without everything getting wet.
I arrived at the location in good time, albeit rather anxious. The house was magnificent, set in pretty gardens with a stream running through. Unfortunately it wasnt a warm enough day to even consider having the photos done outside. The owner of the house was very welcoming and allowed us to use whichever rooms the photographer considered suitable and so we began.
It was a whirlwind experience for me! I was scampering this way and that, choosing the next outfit for each model and stacking up the items that had been photographed. There were a few glitches, partly due to my inexperience, partly due to the time frame that we had allowed but overall I hoped it had gone well.
I returned home feeling quite tired but a lot less stressed now that the photographs had been taken.
Once I received the proofs of the photographs my next task was to write the script for the brochure. Descriptions of the products, names, prices and sizes and so on. That took two days to complete and today I have handed the whole thing over to the printers for their graphic designers to work on and then, once I have checked the proofs, it can be printed! Here is a sneaky preview of one....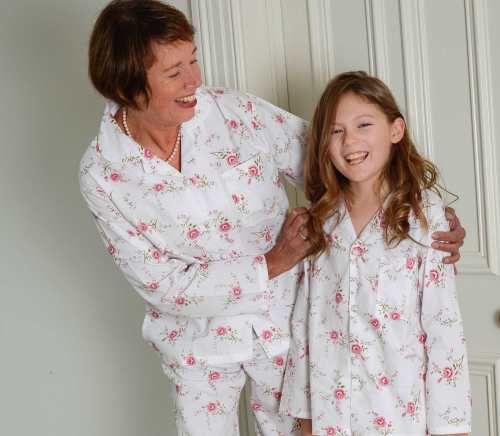 Its been a challenging task to tackle but I feel that I have learnt a lot and when the time comes to produce the second brochure I will be much better informed and able to manage things more efficiently.
Meanwhile, if you would like to pre-order your copy please do send an email with your name and address to me at [email protected] and I will be sure to pop one into the post to you as they come hot off the press!
Kay