Nightwear Catalogue 2021
Posted on
The Victoria Goss catalogue for 2021 is now available to order.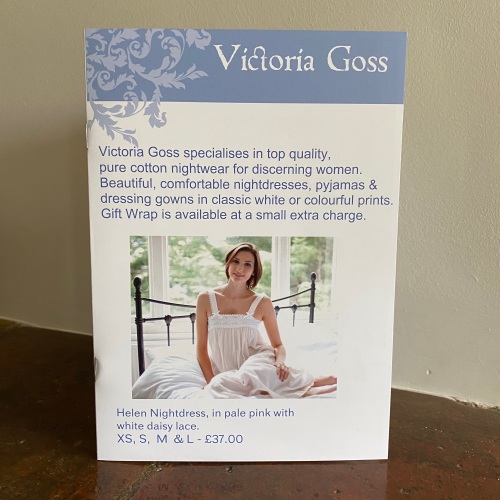 This year's catalogue is a smaller version than the previous edition but it still showcases some of the most popular styles of pure cotton nightwear that are currently in stock at Victoria Goss. If you have a relative or a friend who does not have access to the internet to browse the website themselves this is a good way to show them a good selection of the pretty cotton nightwear at Victoria Goss so that they can choose something they might like - either as a purchase for themselves or as a gift from you. The catalogue gives sizes and prices to enable an informed choice to be made.
To order your copy of this year's catalogue please call me on 01263 860891 or drop me an email to [email protected]
Orders made directly from the catalogue can be taken over the phone with a card payment. Phone orders qualify for free postage to Uk addresses and the normal refund policy that would apply to an online sale.